State-side Outsourcing Drafting & Design Services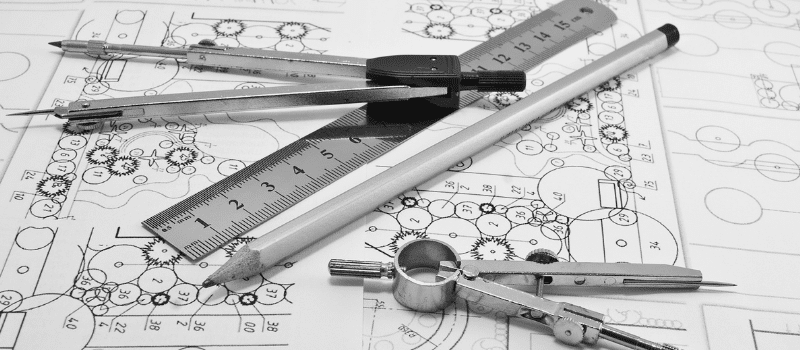 Outsourcing or going to a Low-Cost Center does not have to be an overseas requirement. Spectrum Solutions has positioned itself to provide the benefits of outsourced projects while also providing solutions that address the drawbacks of overseas workshare. At Spectrum Solutions, our team is made up of various levels of experience which allows us to provide a low-cost alternative while providing high quality products.
Spectrum Solutions offers flexible design and drafting services to several industries. Some of these include—but are not limited to—petro-chemical, oil and gas, pharmaceutical, food processing, mining, and many other industries. Our team has extensive experience working with CADWorx, AutoCAD, AutoCAD Plant 3D, and Navisworks, to name a few.
Our experience with these applications from both an administrative and user's standpoint enhances the efficiency of project execution as well as data accuracy specifically in 2D and 3D engineering drawings for construction. With Spectrum's additional service lines working side-by-side with our drafting and design group, we have the ability to leverage our CAD tools to a higher and more efficient standard.
Spectrum Solutions has experience with a large variety of different project types, so you can be confident that we will meet the goals of your project. Spectrum Solutions can provide deliverables required from all design disciplines. Below is a list of our drafting and design services.
Piping Design Services
Spectrum Solutions has the skills and expertise to provide clients with piping design and layout (all phases from pre-FEED to Detailed Design). We have the expertise to provide design for any plant facility, municipalities, buildings, compressor stations, meter stations, etc.
The Spectrum team can provide all piping deliverables from equipment layouts, piping general arrangement drawings (plans, sections, and details), and piping isometric drawings using the latest technologies and CAD Software.
P&ID Drafting
From updating old P&ID drawings to current PIP or company standards to fully-intelligent P&IDs, Spectrum Solutions has the experience and staff to meet all of these needs. We understand how important the data behind the drawings is to all stakeholders as well as the aesthetic quality that should be incorporated into "evergreen"-type drawings.
Electrical Modeling & Drafting
Spectrum Solutions can help with the drafting of many deliverable types for the electrical discipline. We can draft one-line diagrams, lighting and grounding plans, hazardous area plans, and BOMs. We can also model cable tray and other electrical related equipment.
Instrumentation Modeling & Drafting
Spectrum Solutions can help with the drafting of many deliverable types for the instrumentation discipline. We can draft wiring diagrams, loop diagrams, control panels, and all other type of deliverables. We can also model control panels, instrument stands, and other instrumentation-related equipment.
Structural Modeling and Drafting
Spectrum Solutions can help with structural modeling too. We can provide intelligent structural models in Autodesk Advance Steel, CADWorx, and even Revit. We can produce 2D drawings and BOMs from all of the models.
Laser Scans/Reality Capture
Spectrum Solutions has experience with the utilization of laser scans/point clouds and other reality capture applications for project execution. This includes back-modeling/as-built deliverables up to brown-field type projects.
Other Drafting and Design Services
Spectrum has the required skills and expertise to provide a series of other process engineering services along with our piping design and drafting services. Some of them include:
Updating Pipe Supports standards for In House or PIP
Detailed Isometrics
Reverse engineering models for visualization from PCF or IDF files
As Built drawing creation
Drafting Spools from Isometrics
Quality checks and revisions for pipe/supports
Structural Steel Designs
Contact Us Today
For more information about our outsourced drafting and design services or to discuss your unique requirements, please contact us by phone at 713-936-3623 or complete the form on this page. We look forward to hearing from you.