Pre-Built Piping Specifications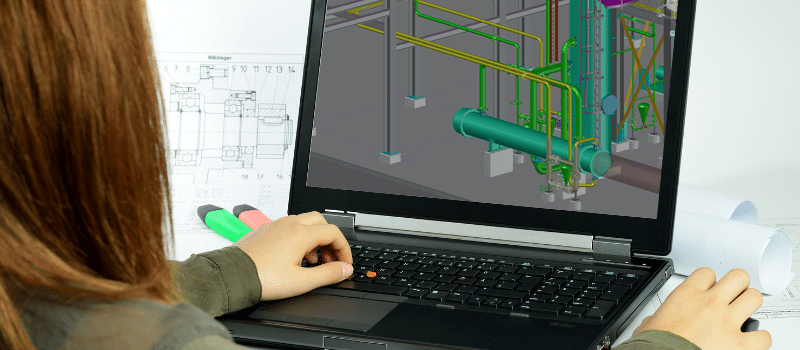 Pre-Built Pipe Specifications Ready to Go
Spectrum Solutions has created hundreds of piping specifications over the years for CADWorx and AutoCAD Plant 3D. During this time, many projects have used similar specifications, so Spectrum has decided to accumulate several standard piping specifications that are all inclusive and follow industry standards such as PIP.
Reviewed and Engineering Approved
All of the Pre-Built specifications we have created have been reviewed and approved by our Engineering department to meet current industry standards and requirements. All of our Pre-Built piping specifications include the catalog data and all files necessary to begin modeling intelligent pipe with your application of choice.
Flexible and Easy to Modify
After purchasing a piping specification from Spectrum, you will have the ability to modify and add to the piping specification. However, if you prefer, Spectrum can assist with any modifications and additions to your specification.
Pre-Built Pipe Specs Order Form
Piping Specification Details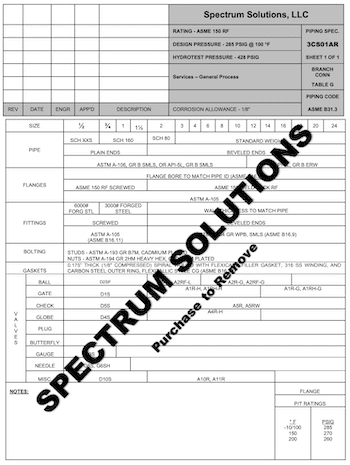 SSLLC 3CS01AR
Rating:  ASME 150 RF
Design Press: 285PSIG @ 100 F
Service: General Process
Material: Carbon Steel
Corrosion Allowance: 1/8"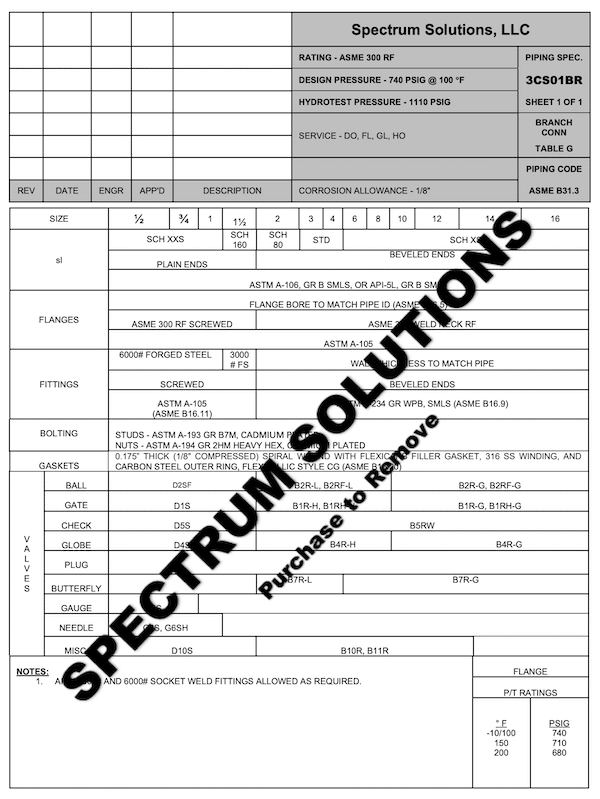 SSLLC 3CS01BR
Rating:  ASME 300 RF
Design Press: 740PSIG @ 100 F
Service: Open Drain, Flare, Glycol, Hot Oil
Material: Carbon Steel
Corrosion Allowance: 1/8"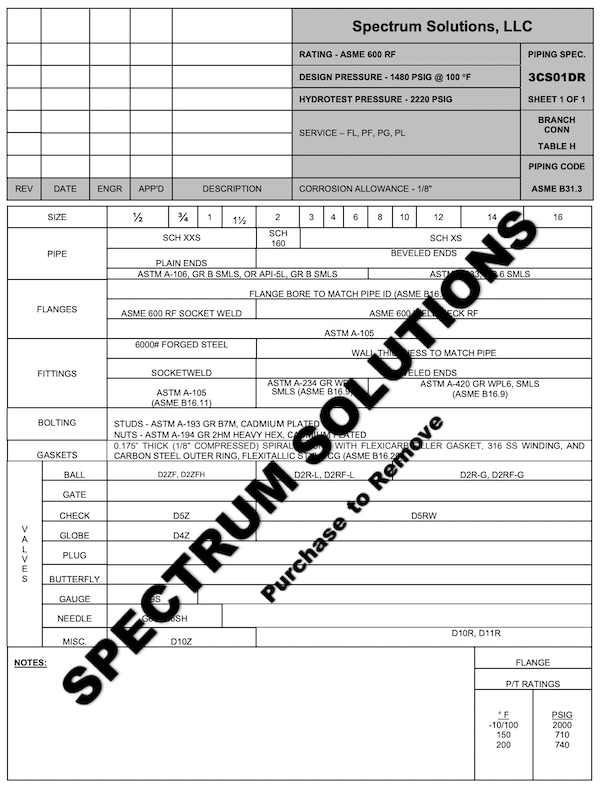 SSLLC 3CS01DR
Rating:  ASME 600 RF
Design Press: 1480PSIG @ 100 F
Service: Flare, Process Fluid, Process Gas, Process Liquid
Material: Carbon Steel
Corrosion Allowance: 1/8"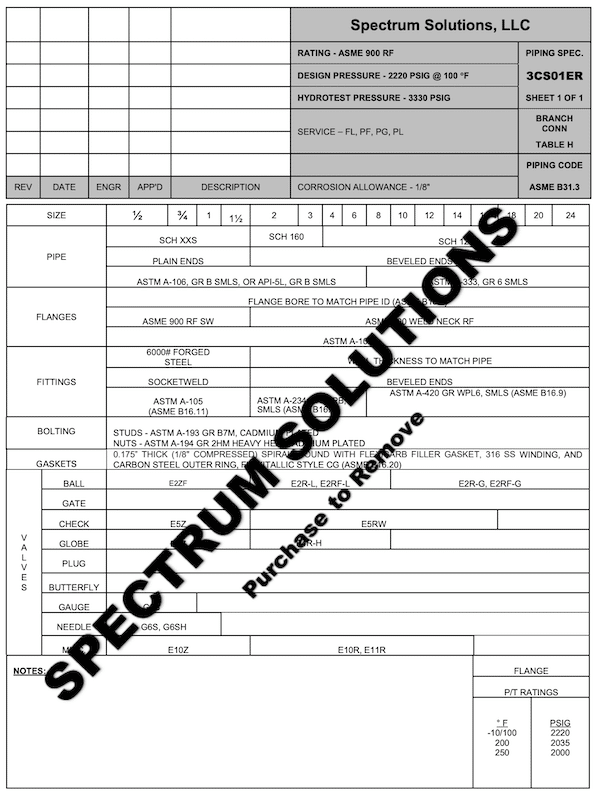 SSLLC 3CS01ER
Rating:  ASME 900 RF
Design Press: 2220PSIG @ 100 F
Service: Flare, Process Fluid, Process Gas, Process Liquid
Material: Carbon Steel
Corrosion Allowance: 1/8"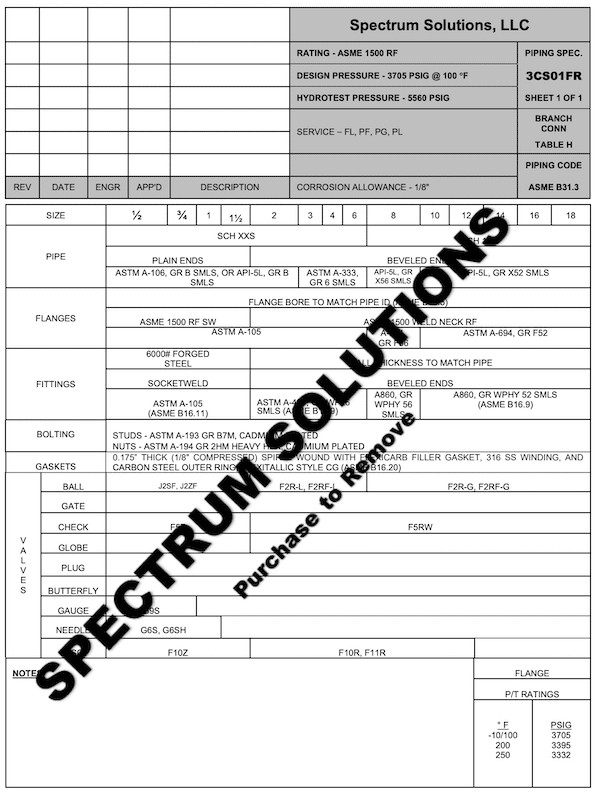 SSLLC 3CS01FR
Rating:  ASME 1500 RF
Design Press: 3705PSIG @ 100 F
Service: Flare, Process Fluid, Process Gas, Process Liquid
Material: Carbon Steel
Corrosion Allowance: 1/8"