Your Source for Quality Pipe Specifications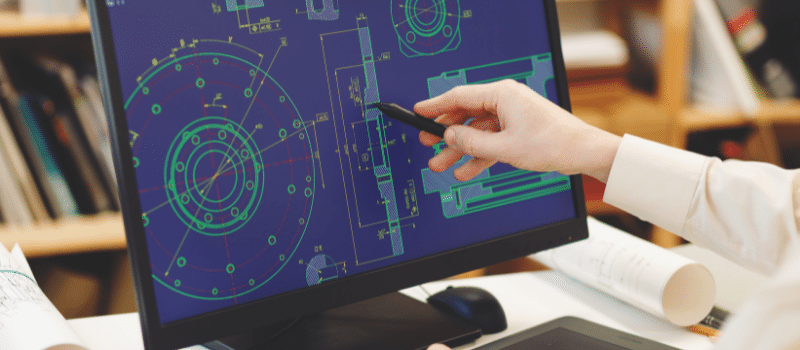 The foundation of any piping project are the pipe specifications, and Spectrum Solutions can help no matter where you are in the design process. With our team of CAD and pipe engineering experts let us help find a solution that fits the needs of your projects.
Industry-Leading Experience
Spectrum has experience writing piping specs for CADWorx and AutoCAD Plant 3D from the begin of the creation of the software. We take pride in providing specs that produce great-looking isometrics while eliminating the need to "pencil whip" or manually edit drawings or component data. Our goal is to become your trusted shop for pipe specs. Whether you need your company's specs loaded into plant design software or you have a project with no defined pipe specs, we are ready to help your team make your project a success.
Specs for Your CAD Environment
Every plant design solution has its own quirks with how it handles pipe specs. We build over 100 pipe specs annually and have gained a deep understanding of the pitfalls within the CADWorx and Plant3D environments. We can avoid these issues while delivering your specs with fast turnaround that will not hold up project progress.
Not all pipe specs are created equal, some components can be more difficult to manage in the software. Our experience includes, but is not limited to:
Victaulic Systems
Mixed Bolting for Butterfly and Knife Gate valves
Lined Pipe Systems
Tri-Clamp Systems
Mixed Metric Environment (Imperial NPS with metric dimensioning)
DN sizes
HDPE
Malleable Iron
Galvanized
Check out our Pre-built Spec Library for a turnkey solution or contact us using the form on this page and we can help get your specs into your system.
Spec Development and Deliverables
All specs created by Spectrum Solutions come complete with Catalog data and files necessary to be successful on your project. Spectrum provides the completed files in the most current version format for the design software chosen.  In the event modifications need to be made for scope changes, all specs provided by Spectrum are 100% capable of modification by you.  However, if you choose to, Spectrum can assist with any modifications needed for your project simply and efficiently.
Engineering Pipe Specifications
Along with creating the electronic pipe specifications from a current paper specification, Spectrum can engineer piping specifications for your project.  Spectrum Solutions' engineering group has certified piping engineers on staff to help assist you with creating your piping specifications based on your project requirements. Spectrum can provide you with a certified engineered piping specification that meets all codes and standards for your needs.
Update and Review of Piping Specifications
Many of our clients have specifications that need updating to current standards and codes. Spectrum works with our clients to review piping specifications to confirm proper standards, materials, and codes are up to date with the most current engineering requirements. Spectrum can also convert specifications to new document formats for a clean and concise deliverable. All specifications are reviewed by a certified piping engineer to ensure proper engineering requirements are met.
Contact Us Today
For more information about our pipe specification solutions or to discuss your unique pipe spec requirements, please contact us by phone at 713-936-3623 or complete the form on this page. We look forward to hearing from you.
Request a Call
We would be glad to chat for a few minutes or schedule a demo. Request by submitting form below.
"*" indicates required fields